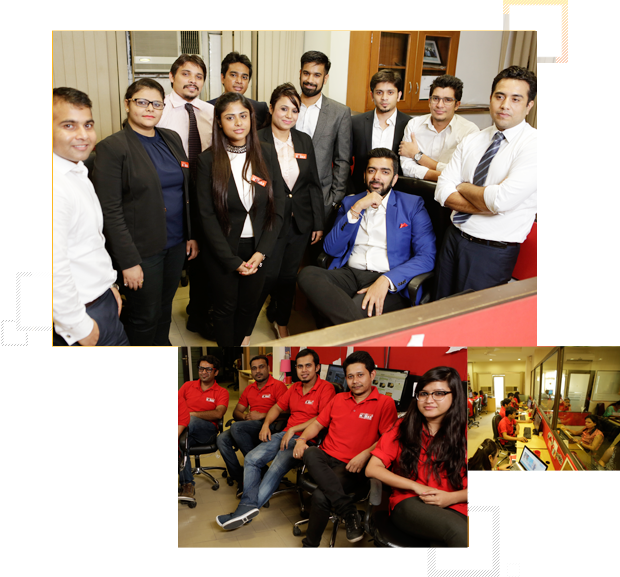 WHY
CHOOSE US
Digital is not about how you market products online, it's about how you present your story to the right audience. We design your stories in such a way that they not only enthral the audience but also persuade them to know more about you. We have the expertise to create the right tone and look for your stories, be it on a blog, social media, or a website. And together, we can nurture your ideas and transform them into stories that can create history.
" Avijit, with his background in hoteliering and deep knowledge of all things Digital, brings to life Digital marketing/website for Hotels. He leverages his unique insights in hospitality to come up with designs and solutions to real life business problems. He is very proactive, collaborative and is always willing to push the agenda of the client. We are very happy with the design and results of our new website, which was led Internet Moguls. "
Saurabh Nandi
Head of Marketing,lemontree Hotels
" Internet Moguls knows Internet Marketing!!! We have worked with them to supply various forms of internet marketing from SEO / PPC / Online reputation / Social Media and have nothing but very happy hotels with great ROI. More importantly, hotels have been able to increase direct bookings saving them $$$.Internet Moguls shows results / has integrity / is very professional and innovative.Keep it up Avijit - happy to work with someone who shares the same principals and energy "
Saahil Mehta
Entrepreneur and Investor
" My initial interactions with Avijit were largely based on us trying to work together on our new hotel portal, www.leisurehotels.co.in to make it a one stop shop for travel in Uttarakhand. While, we haven't formally started work on the project as yet, I am hopeful of working very soon considering his domain expertise in the hospitality industry in India. In our meetings, his professionalism coupled with his analytical skills and a global perspective has added a new dimension to the discussions. I am sure that that his family background in the hospitality business will instinctively help him identify potential business opportunities for his client and give them a edge in digital marketing. I wish him the very best in his personal & professional endevours! "
Vibhas Prasad
Owner, Leisure Hotels Ltd
" Avijit is a passionate individual and has a keen understanding of online businesses. Internet Moguls is an exciting concept which he has shaped through his learnings in the hospitality industry and online marketing industry. His ability to customize solutions and provide structure to fragmented online strategies will surely be of great value to his clients and will be a great differentiator for them. "
Sandeep Sharma
Head, Tours and Transport, Indian Subcontinent at Expedia